Controlled environment
growing technology
Monitoring, managing, automating and optimizing crop growing for food, cosmetics and pharma.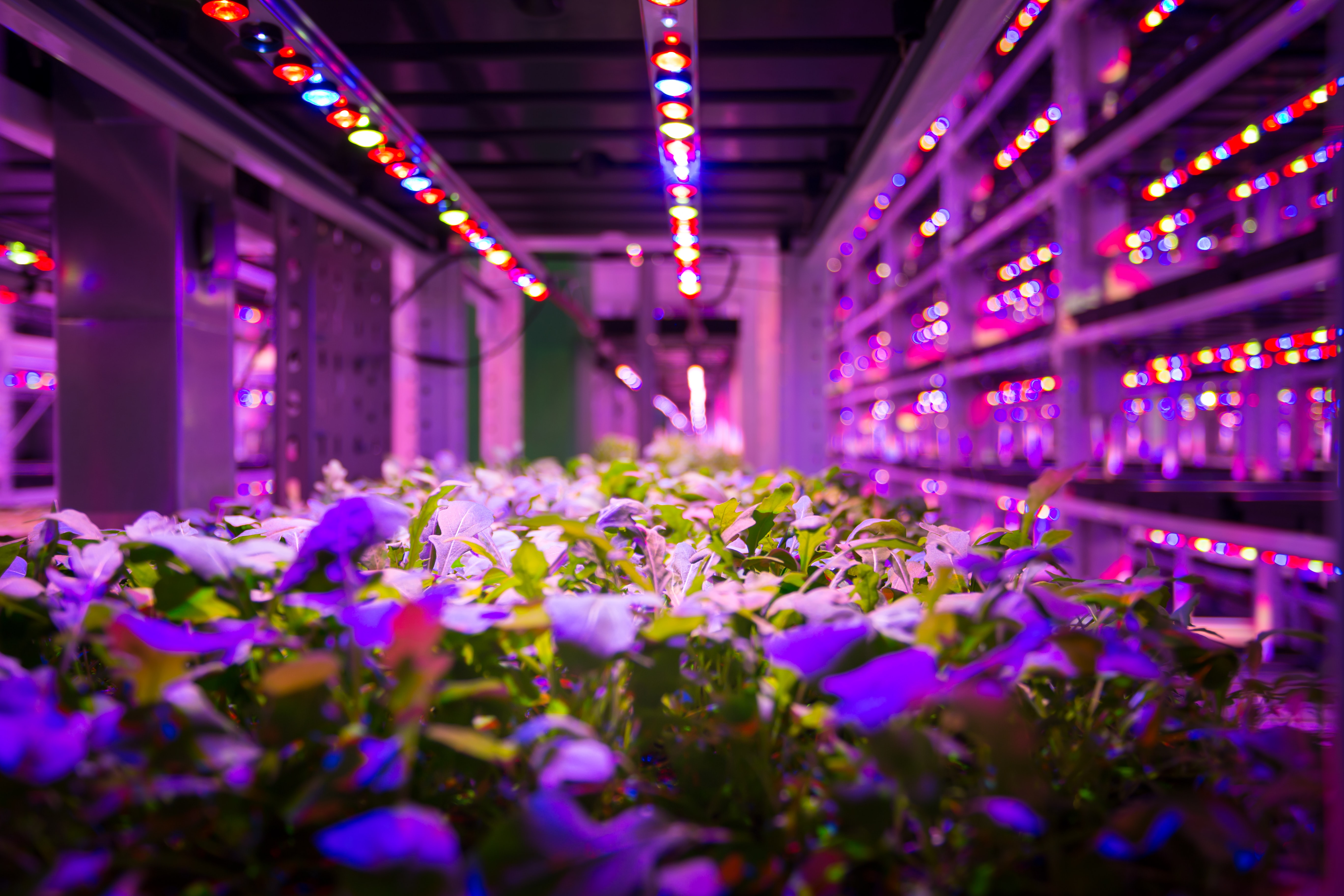 On a mission to improve
De-carbonisation should be a major priority in our supply chains where food miles, particularly for seasonal commodities, are excessive. Vertical farming offers a number of opportunities to reduce wastage, improve nutritional value and reduce local production cost for a range of crops.
The technology uses a circular approach to production which minimizes the consumption of new resources, relative to outputs, and is based on sustainable supplies of energy and nutrients.
A global 'bio-economy' is emerging where the production of high value commodities based on plants, rather than petrochemical synthesis, are increasing in volume and diversity as they become better understood and more competitive.